Fall is a beautiful and exciting time of year for kids of all ages. The leaves change color, the air gets crisp, and there are all sorts of fun activities to enjoy. Here are some ideas for fall activities for kids:
Outdoor Activities
Go apple picking. This is a classic fall activity that is fun for the whole family. Many apple orchards also offer other activities like hayrides, corn mazes, and cider making.

Visit a pumpkin patch. Pumpkin patches are a great place to pick out a pumpkin to carve, decorate, or bake into a pie. Many pumpkin patches also offer other activities like petting zoos, pony rides, and face painting. Kids love picking out pumpkins and carving them into jack-o-lanterns. This is also a great opportunity to teach them about the life cycle of a pumpkin.

Go to a football game. Football season is in full swing during the fall. If you have a favorite team, take your kids to a game and cheer them on.

Go for a hayride. Hayrides are a fun and relaxing way to enjoy the fall scenery. Many farms and orchards offer hayrides, and some even have themed hayrides for Halloween or Christmas.

Going to a corn maze. Corn mazes are a fun and challenging activity for kids of all ages. They can also help kids develop their problem-solving skills. Many corn mazes also have other activities like pumpkin picking and hayrides.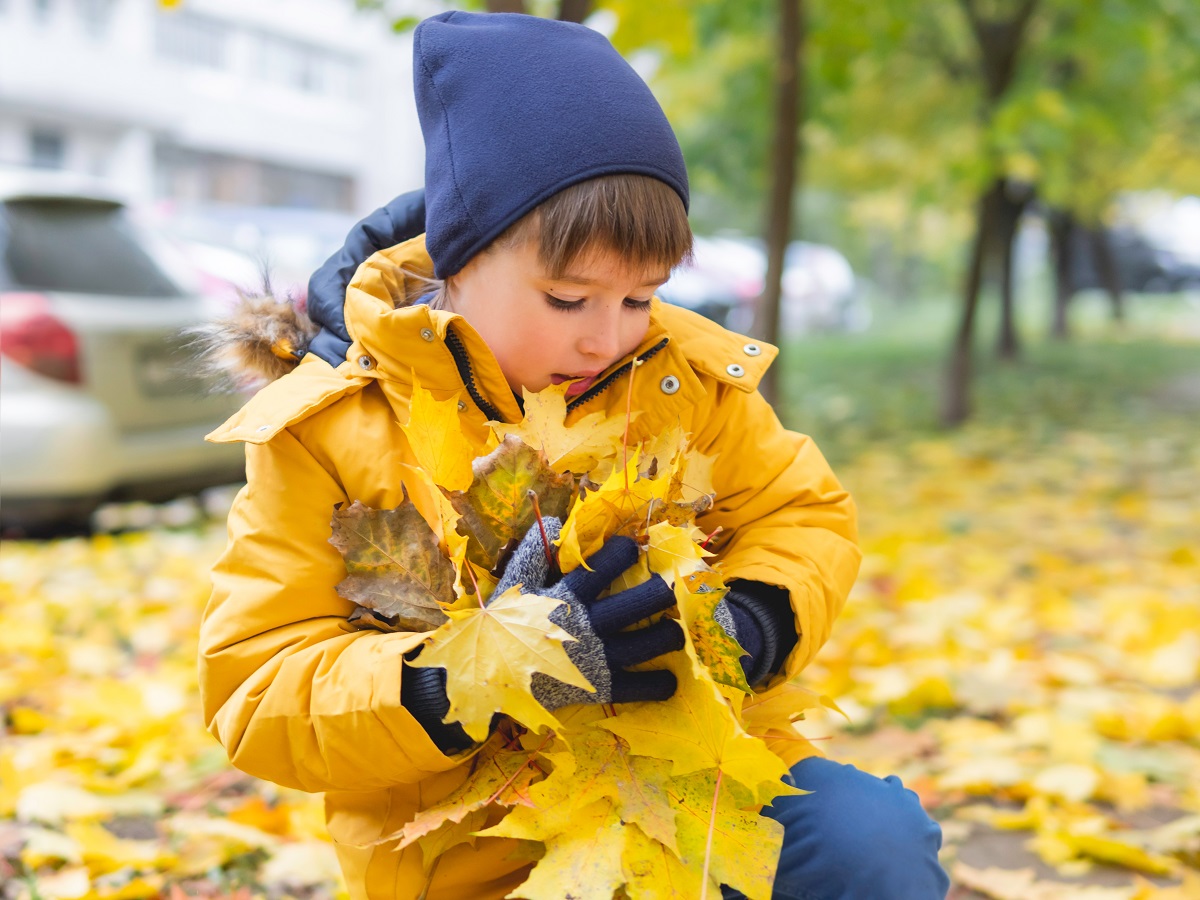 Make a scarecrow. Scarecrows are a fun and creative way to decorate your yard for fall. You can make a scarecrow out of old clothes, straw, and other materials that you have around the house.

Decorate your home for fall. There are many ways to decorate your home outside for fall, such as putting out pumpkins and other fall-themed decorations. You can also bake fall-scented candles or cookies to make your home feel cozy inside.

Go for a hike in the fall foliage. Fall is a great time to go for a hike and enjoy the changing leaves. Many parks and forests have hiking trails that are suitable for kids. This is a great way for kids to learn about the different plants and animals that live in their area. They can also collect leaves and other natural objects to use in crafts.

Have a bonfire with friends and family. Bonfires are a great way to warm up on a cool fall night. You can roast marshmallows, tell stories, and sing songs around the fire. If you don't have a backyard, you can roast marshmallows over a campfire at a park or campground.

Go trick-or-treating. Trick-or-treating is a fun and exciting tradition for kids of all ages. Dress up in your favorite costume and go door-to-door collecting candy. But, don't forget to brush your teeth after eating.
Indoor Activities
Bake a pumpkin pie. Pumpkin pie is a classic fall dessert that is easy to make. You can find recipes for pumpkin pie online or in cookbooks.

Making apple cider. This is a delicious and easy fall activity that kids can help with. You can also use the apple cider to make other treats, such as apple cider donuts or apple cider cookies.

Baking pumpkin bread. Pumpkin bread is a classic fall treat that kids love. Baking it is also a great way to teach them about basic baking skills.

Making leaf crafts. There are many different leaf crafts that kids can make, such as leaf puppets, leaf wreaths, and leaf collages. These crafts are a great way for kids to express their creativity.

Celebrate Halloween. Halloween is a fun and spooky holiday that is perfect for kids. You can decorate your home for Halloween, carve pumpkins, and throw a Halloween party.

Learning about the history of Halloween. Halloween is a holiday with a rich history. You can teach your kids about the different Halloween traditions around the world, or you can read them Halloween stories.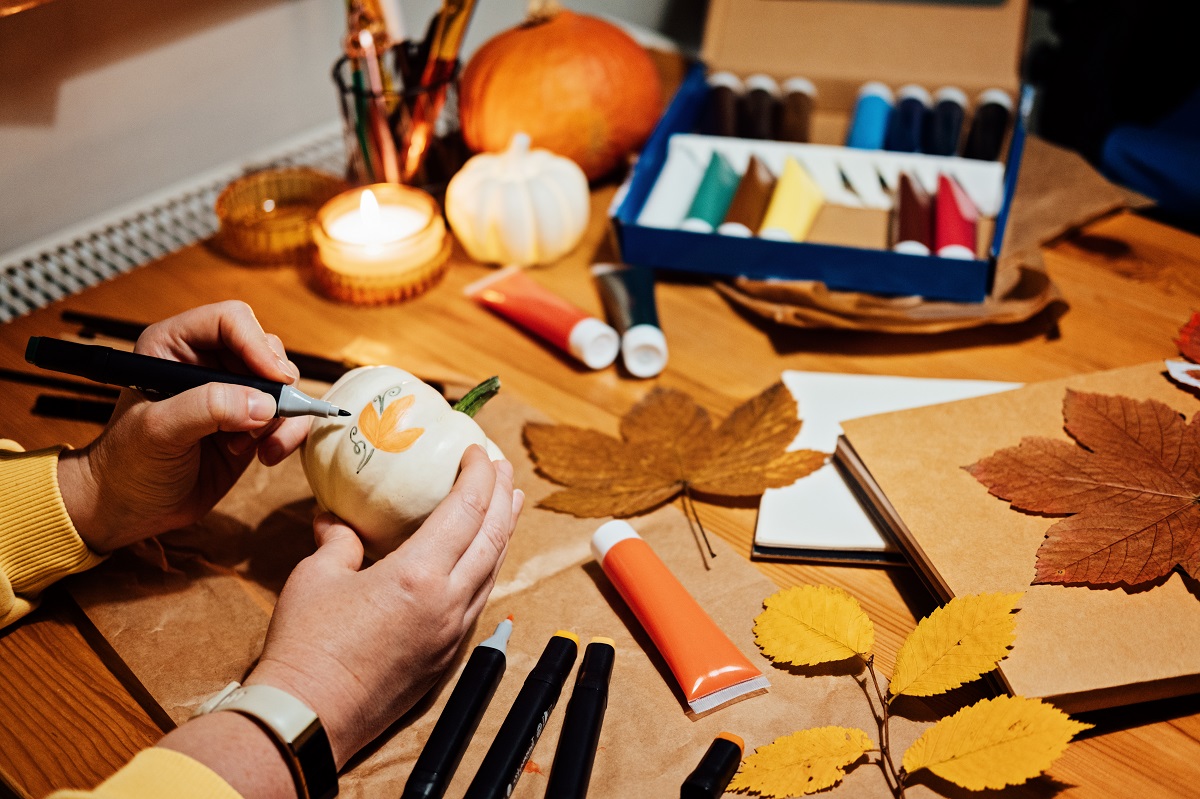 Other Activities
Read fall-themed books. There are many great fall-themed books for kids of all ages. Some popular titles include "The Very Hungry Caterpillar" by Eric Carle, "The Leaf Man" by Lois Ehlert, and "Fletcher and the Falling Leaves" by Julia Rawlinson.

Make fall-themed crafts. There are many fun and easy fall-themed crafts that kids can make. Some ideas include leaf prints, pumpkin carving and making pumpkin animals, handprint owls or turkeys, craft stick crows, and acorn necklaces.

Have a fall-themed party. You can throw a fall-themed party for your kids and their friends. Invite them to dress up in costumes, play fall-themed games, and eat fall-themed food.
Tips for Planning Fall Activities with Kids
Dress for the weather. Fall weather can be unpredictable, so it's important to dress your kids in layers so that they can stay comfortable.

Plan ahead. If you're going to a pumpkin patch or corn maze, be sure to check the website or call ahead to make sure they're open and to find out what activities they offer.

Take breaks. Kids can get tired easily, especially when they're doing a lot of activities. Be sure to take breaks throughout the day so that they can rest and refuel.

Have fun! Fall is a great time to enjoy the outdoors and spend time with your family. Make the most of it by doing activities that you all enjoy.
Here are Some Additional Tips for Making Fall Activities Fun and Educational for Kids:
Involve them in the planning process. Ask your kids what kinds of fall activities they're interested in doing, and then work together to create a plan. This will help them get excited about the activities and make them more likely to participate.

Make it hands-on. Kids learn best by doing, so try to find activities that involve them getting their hands dirty. For example, you could go on a nature walk and collect leaves, or you could bake fall treats together.

Be creative. There are endless possibilities for fall activities, so don't be afraid to get creative. For example, you could make leaf puppets and put on a show, or you could have a pumpkin carving contest for the neighborhood.

Make it a social event. Invite other families and friends to join you in your fall activities. This will make them more fun for your kids, and it will also give them a chance to socialize and make new friends.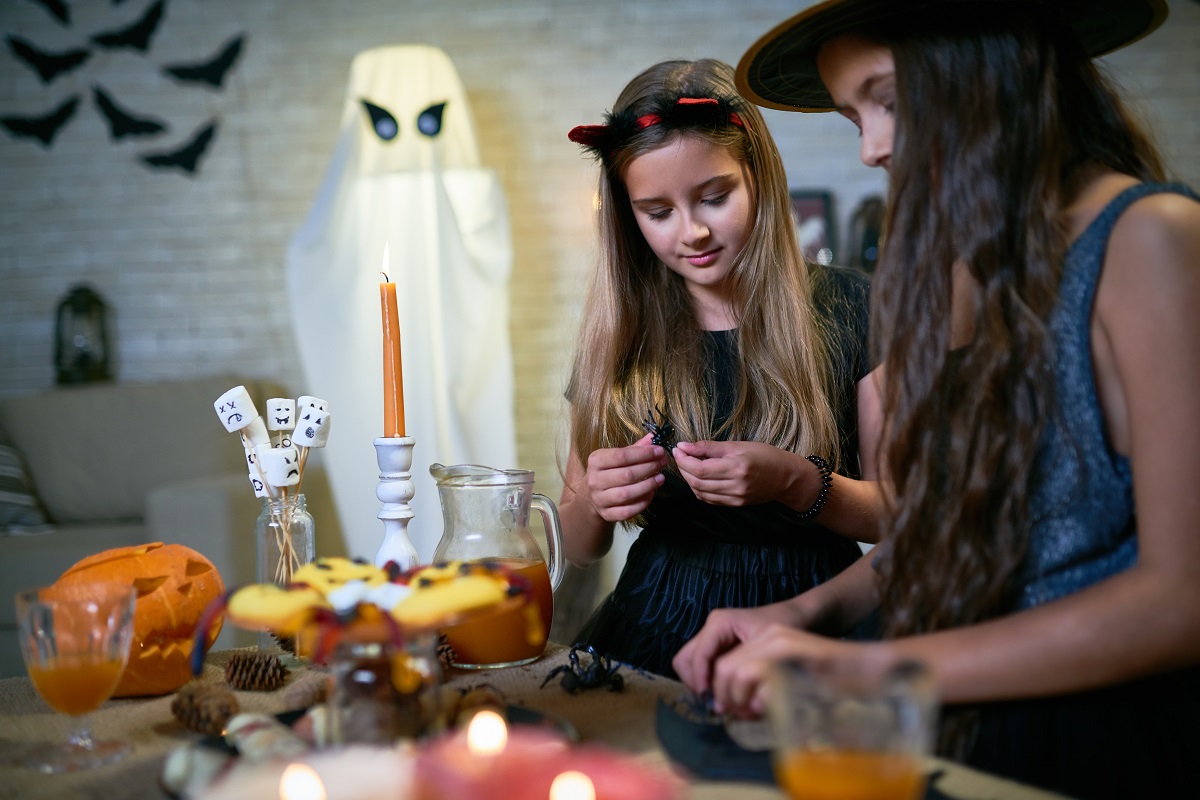 Don't forget the educational aspect. Even though fall activities should be fun, there are still opportunities to sneak in some learning. For example, you could talk to your kids about the different types of leaves they find on their nature walk.

Talk about the science of fall. Help your kids learn about why the leaves change color and why the days get shorter in the fall. You can also talk about the different animals that migrate during the fall and how they prepare for winter.

Incorporate fall activities into your child's schoolwork. For example, you can have your child write a story about their favorite fall activity or create a leaf mosaic.

Make fall activities a family affair. Fall is a great time for the entire family to get outside, enjoy nature, and become closer as a family because of spending quality time together.
No matter what fall activities you choose, make sure to have fun and enjoy the season with your kids. From Dr. Joby Hurst and all of us at Hurst Pediatric Dentistry, enjoy the fall season!